Root Canal Treatment in Wheat Ridge
A root canal treatment is necessary when the decay has spread to the nerve of the tooth. In such a situation, both the decayed tooth and its nerve must be treated for bacterial infection. Once a patient receives a root canal, we recommend crown placement, because the tooth becomes more brittle once the nerve and blood source is removed.
Baby (Primary) Teeth
Baby tooth nerve chambers are much bigger compared to an adult's. Because of this, decay can spread to their nerves easier. Depending on the severity, there are varying kinds of root canals that we advocate.

Adult Teeth
Root canals aren't as highly recommended for adult teeth because the size of their nerve chambers are smaller. Unfortunately, once the decay has reached the nerve, the nerve has to be removed. This is because the infection causes severe damage.
Written By: Dr. Ngo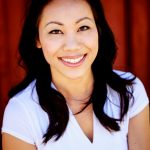 ---
If your child had a root canal treatment please read our Post-Treatment instructions.