Post-Treatment Instructions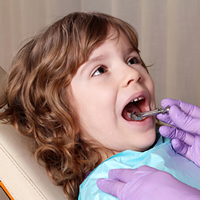 Click the link for written post-op instructions for each case.
At Kid Focus Dentistry we always strive to give you and your child a positive dental experience, even when treatment is needed. Our post-operative instructions are tailored according to the treatments performed and your child's needs and comfort.
---
We highly request that you:
Give your child lots of positive acknowledgment on how well they are doing before, during, and after treatment.
Please refrain from graphic descriptions to avoid traumatizing your child.
We also highly encourage that you help us prevent further cavities by helping your child follow the oral hygiene instructions as directed. Remember that it does not take long for a cavity to start; as little as three months on a baby tooth and six months on an adult tooth.
It is critical to have your child's regular checkup with us every six months, to prevent cavities in the future.
Check out our post for Pain Management 
---
Anytime that you are unsure about your child's conditions or have questions, please feel free to give us a call at 303-543-8338. If it is after business hours, please leave a message, and we will give you a call back as soon as possible.
Written By: Dr. Ngo