Pediatric preventative services in Wheat Ridge
Preventative information:
The American Academy of Pediatric Dentistry identifies Tooth decay as a disease; which means that it is a preventable condition. The number one tool that we recognize at our office is that having the right information at the right time can significantly improve our patient's chances of having a healthy mouth. Therefore, we spend a significant amount of the visit giving parents useful and practical preventative information. Together with our office, you and your family can become cavity free.
Preventative services:
Fluoride:
The outer layer of a tooth structure is made up of Calcium and Phosphate, and the breakdown process of these components is referred to as decay. Fluoride-works by attracting Calcium and Phosphate back to the softened tooth structure.
Fluoride is the most economical way for the health community to help your children prevent cavities.
Fluorides main mechanism is to help neutralize acid in the mouth and harden the teeth.
At every cleaning and exam, we provide a professional dose of fluoride varnish to our patients. So if your child has had a recent application of fluoride treatment at the doctor's office or at their school, please let us know so we don't provide the treatment again.
We know that there is a lot of conflicting information about fluoride, so to help answer all misconceptions we have compiled a post that provides more in-depth information on: Everything you need to know about fluoride.
MI Paste:
MI paste is the pure form of Calcium and Phosphate and is a more expensive solution.
We recommend MI paste for high-risk patients or parents that are nervous about Fluoride.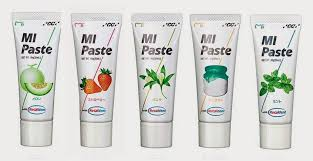 Written By: Dr. Ngo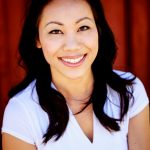 ---
We also have a detailed post on Silver Diamine Fluoride.