Your Visit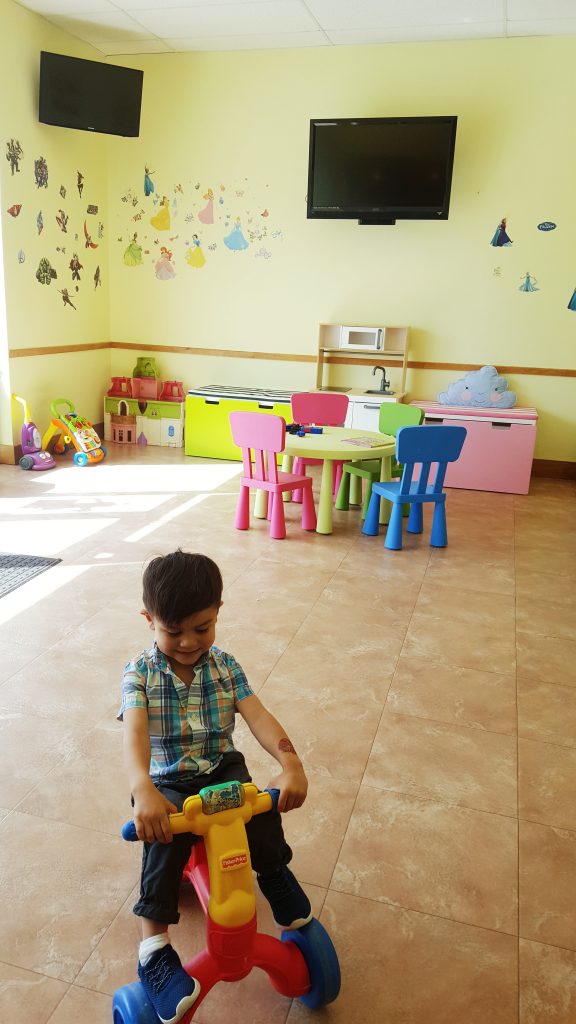 At Kid Focus Dentistry, we recognize that your child's dental experience today, will shape their attitude towards dentistry as an adult. Therefore we want your child to have a positive experience with us. We also find that parents' attitudes, fear of the dentist, can influence their children's attitudes. Thus the key to a pleasant and successful visit is the collaboration between parents and our dental staff.
We use specific, kid-friendly terminology to replace possibly intimidating words, and we ask parents to use the same terminology alongside us.
With every exam, we strive to educate our patients in the prevention of tooth decay. We want our patients to know how to prevent cavities through correct oral hygiene practices and a proper diet. It is very important to us at Kid Focus Dentistry that we not only take care of our patients during the visit but also provide them and their parents with the knowledge of how to have a healthier dental future.
---
Your family's first visit appointment includes:
Children and young adults need exams more often because due to the shapes and sizes of their teeth it is easier for them to get cavities. A child's diet tends to contain higher sugar and carbohydrates than an adult's, so it can take as little as 3 months to develop a new cavity.
---
A typical hygiene appointment includes:
X-rays
Prophylaxis Cleaning
Fluoride Treatment
---