Speech Therapy Referral Checklist in Wheat Ridge
Click the link below to download a PDF Version.
Please refer to this checklist to determine if your kiddo would be a good fit for speech therapy. If you check off two or more items on the list, we would recommend a speech evaluation for your child.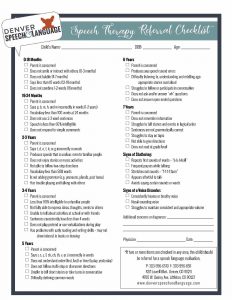 ---
Also, please refer to this reference sheet to determine any speech issues in your kiddo based on age and specific sounds when they speak.
Laser is the fastest healing, least painful approach to treating tongue tie. Please read this page to gain insight on how and why we use laser in our office.