When to call the doctor about a mouth injury
If there's heavy bleeding that doesn't stop after ten minutes of direct pressure — or you were unable to keep direct pressure on your squirmy child and he's still bleeding profusely.
There is a deep or gaping cut, longer than a half inch.
You see embedded debris or dirt in the wound.
There's a puncture wound to the roof of the mouth, back of the throat, or tonsils, which can injure deeper tissues in the head or neck.
The wound was caused by a dirty or rusty object (especially if you're unsure whether your child is up-to-date on the tetanus vaccine).
The wound was caused by an animal or human bite.
You suspect any bone injury (for example, your child is unable to move his jaw or their cheekbone is swollen)
Your child's tooth has been broken or knocked out.
You see signs of infection in the first few days after the injury. Redness, increased swelling, pain, or unexplained fever are all indicators.
Written By: Dr. Ngo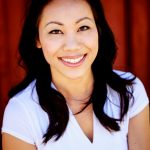 ---