Avulsion (Tooth out of socket)
Please see dental provider immediately

!
---
Baby teeth
If a baby tooth is avulsed, leave it out of the socket. Next, seek a dentist for a follow-up.
Adult teeth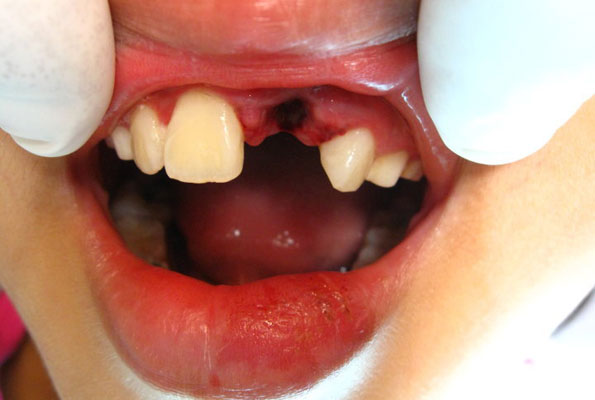 First Aid for Avulsed teeth
The prognosis for avulsed permanent teeth very much depends on the actions taken at the place of the accident. We want to promote and encourage public awareness of first-aid treatment for the avulsed tooth. Treatment choices and prognosis for the avulsed tooth are largely dependent on the vitality of the periodontal ligament (PDL), and the maturity of the root.
Written By: Dr. Ngo