Speech Sound Acquisition in Wheat Ridge
Click the link below to download the PDF Version.
Speech Sound Acquisition by Age
Please refer to this reference sheet to determine any speech issues in your kiddo based on age and specific sounds when they speak.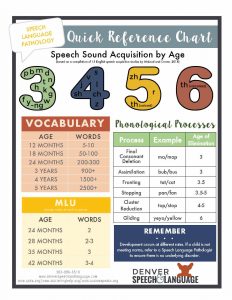 ---
Should your kiddo be referred to a speech therapy? Go down this check list to find out.